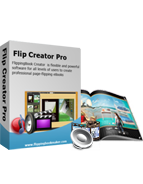 $299

Wood Theme Templates
The theme Wood style helps make books breathtaking
Customize flash bar for background style.
Define the book position.
Template settings can help you making rich content works.

Free Trial
View Demo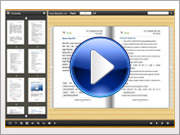 Demo


FlippingBook Wood Theme for FlipBook Creator Professional
The recommended template for online magazine software is the Wood style pack. In the past thousands of years, wood had been one of the most important materials in human history. Making tools, constructing structures and even making artware----woods are indispensable. Even it comes to modern time woodwares are widespread. You can download the Wood style theme pack for free and apply to your PDF to flashbook. It can help you making stylish flash flip books to your clients or readers.
How to install Themes for FlipBook Creator (Pro)?
Download
Wood Style Theme Screenshot