Comparison between FlipBook Creator and FlipBook Creator Professional
Most of our users have been feeling hesitate to purchase FlipBook Creator or FlipBook Creator Professional. And they always email me to inquiry the difference between the two flipping software before purchasing. Commonly, I would reply quickly with brief and main difference between the two products but anyway it is not so comprehensive that users only can obtain fragmentary. I guess if I can integrate all their features and give a summative comparison for users, not only me, but also them, both can save much time to spend on comparing.

The first obvious difference rich media: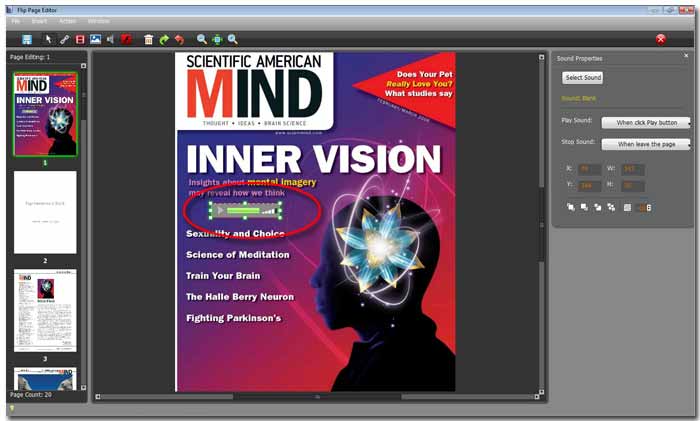 FlipBook Creator Professional can enable users to embed image, audio, flash (flv and swf), video, hyperlink, etc rich media at any area (top, bottom, left, right, middle, etc any place you can imagine) on any page of flipping flash book. You can create absolutely magic eBook with cool flash shining effect. Add background music or insert illustrations for separate stories of the whole flipping page flash book, as you known one book can contain lots of small stories. Also you can design a placement which readers can easily access to paste hyperlink. This important function of embeding rich media let the common flipbook become magic, dangerous charm.

The Second main difference executable command line: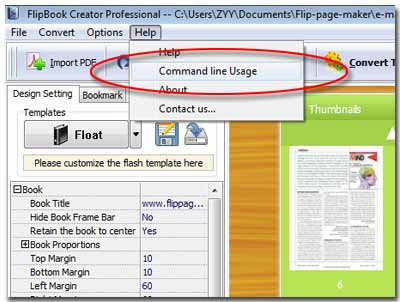 I guess there must be lots people are used to enter command line to control software. So the FlipBook Creator Pro supports command line for those people who prefer it. Only if open the window of CMD (click "Start --> Run", then enter cmd to pop up the command line window), and according to our command line syntax (top menu line "Help --> Command Line Usage") to enter, you can easily generate flipping books.

Note: The hyperlinks on the original PDF both FlipBook Creator and FlipBook Creator Pro allow them inserted.
Free download FlipBook Creator
Free download FlipBook Creator Professional
Free download Photo to FlipBook