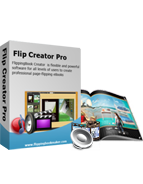 WINTERSWEET Themes
The theme WINTERSWEET for Digital Product Catalog
WINTERSWEET provides good frameworks facilitate flipping papers building.
Save time and improve work effeciency help you win much more attention from networking.
It is the plug-in allows you to plug and play which needn't any complex steps.

Download
View Demo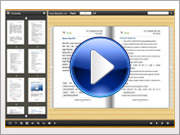 View Demo >>


Free Theme of Templates for FlipBook Creator (Professional) & Enables you build professional Digital Product Catalog
WINTERSWEET is the theme which gathers 4 free templates. Or you can call it frameworks which help you make digital flipping papers for online publishing. Many people like it because it can improve the work efficiency and make sense on network marketing. You would win much more attention from networking for the effective tool. Only in few minute even less, you can obtain a successful flash flipping book. If you have an existed website, you can upload the output flash book and then view the stunning effect at the first sight. The excellent background and humanized interactions make it enjoyable that you would feel more interesting the book itself than ever before.
How to install Themes for FlipBook Creator (Pro)?
WINTERSWEET Theme Screenshot