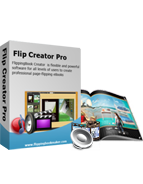 $299

Windows Theme Templates
The theme Windows provides marvellous looks and feel
Windows makes reading pure and fresh which change the current embarrassing depression.
People all like this magic book full of animated demonstrations and audio expression.
Just uncompress Windows and import the templates in flipmaker you can use them.
Free Trial
View Demo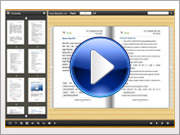 Take a Video Tour>>


FlippingBook Windows Theme for FlipBook Creator Professional
Windows theme helps you build book patterns of magic realism in a short time. Maybe you really don't like to make flipbooks that not bad even look quite plain but wasting much time other than do an efficient choice that turn to use fast templates in Windows theme. If you turned to Windows theme earlier, you would find it so admirable and superior that it completes PDF flipping conversions with much ease. It does better in making flipbooks rapidly than any handwork. Happily, Windows theme totally free for you, you can apply the templates in Windows to your PDF presswork. In Windows, there are 3 templates. They are widely used for all range of office file types. Let's improve our Flipping flash publications with Windows theme.
How to install Themes for FlipBook Creator (Pro)?
Windows Theme Screenshot