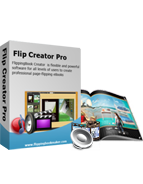 $299

Watermelon Theme Templates
The theme Watermelon provides marvellous looks and feel
Watermelon contains 3 frameworks full of blue color make your flipping papers attractive.
All the functions built-in meets all the reading requirements completely.
All the output types cover amost all the ways to publish and issue.

Free Trial
View Demo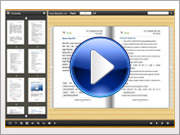 Take a Video Tour>>


FlippingBook Watermelon Theme for FlipBook Creator Professional
Watermelon theme we delegate it to help you make flipping flash books with much ease. You needn't spend much time on the tiny details for we consider all aspects of a perfect digital flipbook are supposed to be. They include varying functions & features so that you take it easy when reading the flash page-turning books. Watermelon nourishes either your body or heart and soul. The rich water and auxohormome make it pink your face. Even though in front of you they are just images of watermelon theme, you also feel relax because the delicious juice both spirit our vision and taste sense which make us happy.
How to install Themes for FlipBook Creator (Pro)?
Watermelon Theme Screenshot