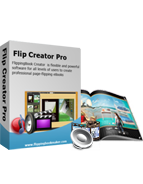 $299

Unicorn Theme HTML5 flipping tools
For quick build online page-flipping catalog
Unicorn theme take much convenience for you building professional flipping flash books.
The powerful functions make a successful marketing interactions.
Import the templates and apply easily in several seconds.

Free Trial
View Demo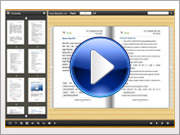 Take a Video Tour>>


Unicorn provides four free templates help you to quick create flipbook
Have you ever seen a unicorn? It seems that it only shows up in fairy tale. It is a mascot loved by people all over the world. Now we make these lovely fantastic animal images into flash flipping templates help you build wonderful online marketing manual or catalog for product or ideas popularizing. Unicorn brings much good luck on your website. It would be the hot point which is most attractive the clients visit frequently. The special topic and relevant flipbook placed in and then uploaded on the internet, you would get incredible grades from the perspective customers.
How to install Themes for FlipBook Creator (Pro)?
Unicorn Theme Screenshot