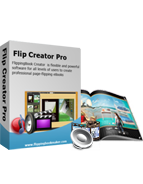 $299

Umbrella Theme Templates
The Most Powerful Digital Flip Book Authoring Tools
Umbrella make the process of building HTML5 flip brochure easily.
Just apply one of the templates to the common flip and then you get a professional publication.
The interactions on template enables readers to share each other.
Import with ease and you can un-install it easily.
Free Trial
View Demo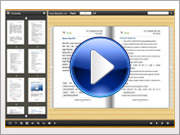 Take a Video Tour>>


FlippingBook Umbrella Themes for FlipBook Creator Professional
You can see almost all the kinds of umbrella on the markets. Yes, you know actually umbrella is the common articles for daily use.  We call this theme UMBRELLA because it provides 4 templates for HTML5 digital flipbook creating which relevant with images of lovely umbrella. Usually, it helps you avoid rain, heavy sunshine, even snow. Here it makes building flipping brochure easily which just needs your several mouse clicks. With these templates decorating, the complex designing work becomes so relax that you can release the hands to code with other things which prompt the efficiency.
How to install Themes for FlipBook Creator (Pro)?
Umbrella Themes Screenshot