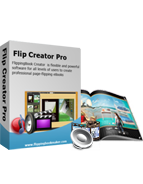 $299

Symphony Theme Templates
The Most Powerful Digital Flip Book Authoring Tools
Symphony enables you to create HTML5 page-flip book with less time.
It provides 3 templates which you can apply to your common file for free.
Rich interactive functions make the reading process of electronic books enjoyable.
Import with ease and you can un-install it easily.
Free Trial
View Demo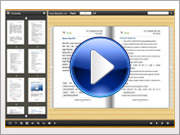 Take a Video Tour>>


FlippingBook Symphony Themes for FlipBook Creator Professional
Symphony is the theme today will show you 3 stunning flipping book templates. It does good to rapid flipping creation. Beside it helps us in the integration of digital book functions so that we spend less time on open or hide some useless functions for our publications. All these templates Symphony provides is said to be an important means of recreation, but too many people foolishly tire out to design step by step. Actually, you can apply these templates completely without do it yourself. Symphony is beyond imagination on the aspect of digital flipping catalog publishing.
How to install Themes for FlipBook Creator (Pro)?
Symphony Themes Screenshot