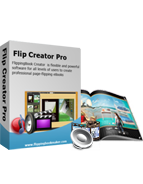 $299

Suncrack Theme HTML5 flipping tools
For quick build online page-flipping catalog
Suncrack make full-equipped digital flash flipbooks instantly saving your time.
The HTML form support published online and other forms support email or offline.
Import the templates and apply easily in several seconds.

Free Trial
View Demo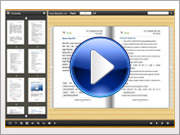 Take a Video Tour>>


Lilac provides four free templates help you to quick create flipbook
This theme Suncrack is related to environmental protection. It inspires us that we must stop harming the environment and work harder to take care of our homeland earth. If your digital files are close to the ecological products, Suncrack would be the idealist template for your matching the topic. The book and proper template panel will help you create unique successful marketing plan. The potable water become less and less. Many places now as you see are deserts or wasteland. There are 4 templates in Sunscrack play an important role of building your product catalog in the shortest time. Especially the creative façade will make a deep impression for the clients.
How to install Themes for FlipBook Creator (Pro)?
Suncrack Themes Screenshot