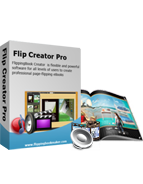 $299

Starsky Theme Templates
The theme Starsky provides unbelievable look and feel
Starsky is a theme contain 4 single page flipping templates meet special requirement.
The fantastic bakground help you build colorful flipping catalogs.
Before use it you have to install Alpha Templates.

Free Trial
View Demo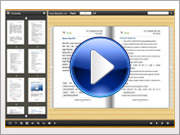 Take a Video Tour>>


FlippingBook Starsky Theme for FlipBook Creator Professional
STARSKY enables you to create single flipping papers in the shortest time. It collects 4 charming star night pictures and then builds them into 4 flipping templates. If you don't want to make common two page opening flipbook, you would like this kind of templates because it enables you to make single page flipping page. That is to say, it only shows you a single page once. The single page can own much more space and display more clearly. It looks so light and handy that people couldn't help read it once more. If your clients require a single catalog, STARSKY mustn't ne the second choice.
How to install Themes for FlipBook Creator (Pro)?
Starsky Theme Screenshot