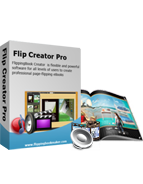 $299

Soul Theme Templates
The theme Soul provides unbelievable look and feel
Soul makes you cross the soul of the object and get a good start on networking marketing.
It helps you create professional HTML5 form flipping papers with less time and labor.
Quick installation and easy operation that facilitates making flipping catalogs.

Free Trial
View Demo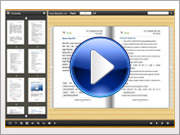 Take a Video Tour>>


FlippingBook Soul Theme for FlipBook Creator Professional
SOUL makes the dull idea of sales popularizing more brilliant and effective. It gathers 4 templates as a whole unit provides multiple alternatives. You don't like this. You know there is another choice waiting for. Finally you always can find the one suit your arrangement. To raise the grades on explore the perspective clients. Choosing a suitable and easy way to make a charming product brochure would be an acceptable method. People get what they need or refer to easier than before because these catalogs looks so attractive and different. People couldn't help to move their mouse and search the target they desired. Maybe a good marketing path is a good start for you and your clients.
How to install Themes for FlipBook Creator (Pro)?
Soul Theme Screenshot