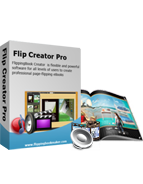 $299

Snowflake Theme HTML5 flipping tools
For quick building online page-flipping catalog
Snowflake is a theme of flipping templates provides 4 talent digital templates make flipping buiding easily.
Assist you build professional and attractive HTML flipping catalog grab any oppotunity on marketing online.
Import the templates and apply easily in several seconds.

Free Trial
View Demo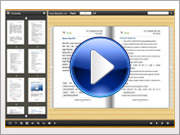 Take a Video Tour>>


Snowflake provides four free templates help you to quick create flipbook
Snowflake gathers 4 Float templates. With the artistic winter snowflake as decorating, these templates can make the common flipping papers different. To beautify the plain catalog and make it sense on online marketing, Snowflake would be the best choice for you. As a plug-in component, you should uncompress it and import the unzip templates in FlipBook Creator (Pro). And then you can select one from the panel only in one minute so that you can select them to the imported PDFs. It is gorgeous exactly that suitable for almost all type of PDF catalog, brochure or magazine, etc. Snowflake has the wide use at the area of sales of networking. To make flipping books in the shortest time, it must be your favorite.
How to install Themes for FlipBook Creator (Pro)?
Snowflake Themes Screenshot