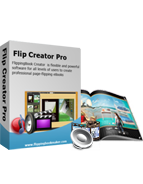 Silence Themes
The theme Silence for Digital flipping Product Catalog
The smart templates in theme of Silence help build perfect flipping pages in a time.
You can get them runing in flippagemaker series of software for free.
Import and apply easily without any assistant software.

Download
View Demo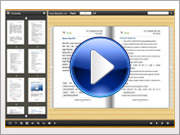 View Demo >>


Free Theme of Templates for FlipBook Creator (Professional) & Enables you build elegant Digital Product Catalog
Silence is golden. As we all know great saves from all ages have been known for their silence. Here, Silence is flipping theme is specific for digital magazine or brochure conversions. In experiments, speaking raises blood pressure and listening lowers it. Reading aloud alone does not raise blood pressure, but reading aloud to someone does. In practice, if you haven't been aiming for tranquility – if you were aiming for persuasiveness or being right, or trying to prove how smart you are – you would never discover why silence is golden.
Flash flipping theme Silence provides you opportunities to straighten out your readers or clients if you only speak when you've thought through what you want to say. With Silence flash flipping theme help, your straightening out will be much more effective, and you can do it at the right time in the right way and while you're in the right state (calm and peaceful and kindly).This theme tells you the wise are eager to listen and think and hesitant to speak. Silence is golden.
How to install Themes for FlipBook Creator (Pro)?
Silence Theme Screenshot