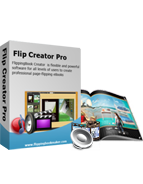 $299

Shining Calendar Theme
For quick build online page-flipping catalog
Support flipping direction from bottom to top like a calendar.
Equipted with search, bookmark, share, zoom, full screen, auto play, etc.
Import the templates and apply easily within several seconds.

Free Trial
View Demo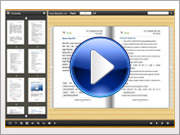 Take a Video Tour>>


Shining provides four free templates help you to quick create flipbook
SHINING theme packages 3 lovely templates enhance gorgeous page-flipping catalogs or magazines for online or offline publishing. You needn't spend much time to make an unattractive flipbook any more. These templates can make ordinary flipbook different and make great sense on network marketing. The built-in powerful functions enables readers effective interactions each others. Even people visit your homepage by the flash flipbook that prints your valid contacting way. Without any wayward steps, just follow the instruction and import within 2 steps.
How to install Themes for FlipBook Creator (Pro)?
Shining Themes Screenshot