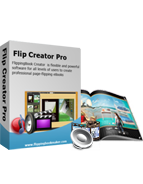 $299

Sea Wave Theme Templates
The theme Sea Wave provides marvellous looks and feel
Sea-Wave makes the dull flipbook full of romance and save your valuable time.
Humanized and interactive functions let the clients love it at the first sight.
It only has you apply mechanically without more complex steps.

Free Trial
View Demo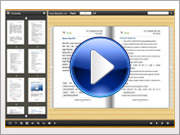 Take a Video Tour>>


FlippingBook Sea Wave Theme for FlipBook Creator Professional
SEAWAVE makes 4 spacious sea waving pictures decorate the amazing templates which can be your good assistant build wonderful flipbook with less time. You couldn't hard imagine how glorious it is unless you try to apply it mechanically. All the templates almost suit all kinds of electronic files. As a creative idea for online marketing, it would bring unbelievable traffic from wide aspects. No matter offline or online, you will definitely get hot welcome. Actually, the flipping catalog itself drives tough marketing to the happy endings.
How to install Themes for FlipBook Creator (Pro)?
Sea Wave Theme Screenshot