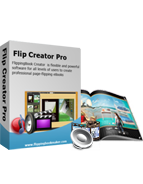 $299

Russia Theme Templates
The theme Russia provides marvellous looks and feel
Russia contains 3 frameworks flipping papers amazing and unforgetable.
All the functions built-in meets all the reading requirements completely.
All the output types cover amost all the ways to publish and issue.

Free Trial
View Demo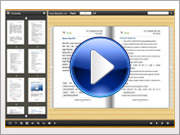 Take a Video Tour>>


FlippingBook Russia Theme for FlipBook Creator Professional
Russia is officially known as the Russian Federation, is a country in northern Eurasia. This theme Russia provides you 3 templates to introduce more landscapes of the Russian Federation. These beautiful Russia pictures create special styles of digital book frameworks. With these templates, any plain PDF or other office files can be more attractive and interesting. Actually, these golden images just embody the Russian spirit of optimistic materialism. Plus the flipping flash effects, the remote Russia countryside sceneries show amazing and grandiose land. Utilize these templates, just within one minute, quite professional digital magazine born easier.
How to install Themes for FlipBook Creator (Pro)?
Russia Theme Screenshot