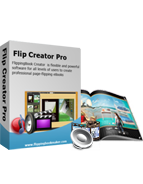 $299

Ruby Theme Templates
The theme Ruby provides marvellous looks and feel
Ruby contains 3 frameworks full of blue color make your flipping papers attractive.
All the functions built-in meets all the reading requirements completely.
All the output types cover amost all the ways to publish and issue.

Free Trial
View Demo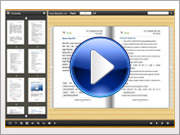 Take a Video Tour>>


FlippingBook Ruby Theme for FlipBook Creator Professional
Ruby here is flipping brochure theme packs 3 templates for you. Although as we all known it is a pink to blood-red colored gemstone. The ruby related images are organized in Ruby theme spot special charms make great sense on building amazing flipping flashbook in short time.   We did not change as we grew older; we just became more clearly ourselves. Actually ruby is forever never change lies on the moody owner like the essence of life forever and cycle. Never lie to someone who trust you, never trust someone who lies to you. The gemstone seems lifeless but takes us valuable life revelation to explore.
How to install Themes for FlipBook Creator (Pro)?
Ruby Theme Screenshot