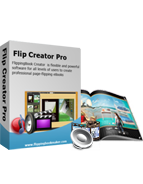 $299

Rime Theme Templates
The theme Rime provides marvellous looks and feel
Rime is theme from Lively template type help build practical flash flipping catalogs.
The rich functions will facilitate save time on build complex digtal flash flipbooks.
It looks fairly ordinary but make big sense on networking sales.

Free Trial
View Demo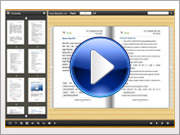 Take a Video Tour>>


FlippingBook Rime Theme for FlipBook Creator Professional
Rime is a theme also can be called a shortcut for building digital flipping book. There are 4 files we call them templates in with them you can make flash book instantly. They adopt the pure nature landscapes as the backgrounds without any specious elements in. To structure a professional catalog for ecommerce, it can help a lot. To reach a real non-paper office, Rime flipping flash book theme takes much surprise for you.
How to install Themes for FlipBook Creator (Pro)?
Rime Theme Screenshot