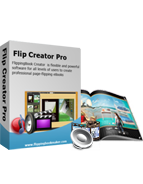 $299

Relieved Theme Templates
The Most Powerful Digital Flip Book Authoring Tools
Relieved theme specific for convert PDF to flip book in a short time.
All the templates integrates all the functions and amazing flash book out style.
User-friendly importation enables you apply rapidly.
Free Trial
View Demo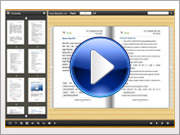 Take a Video Tour>>


FlippingBook Relieved Themes for FlipBook Creator Professional
Today's theme named Relieved will be a useful tool for you convert PDF to flip. It assists us flip book software help create PDF page flip in a short time. These templates behaves in the same type of layout that all act like calendar.  The style of flash PDF flip books can be flipped from bottom to top like the routing but more than calendar booklets. It deserves the fame of ingenuity for electronic publishing. Through the interaction between mouse and flash PDF flip pages, you can completely control it and experience the fancy reading.
How to install Themes for FlipBook Creator (Pro)?
Relieved Themes Screenshot