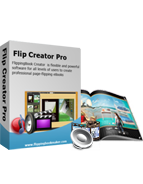 $299

Reflection Theme Templates
The theme Reflection provides marvellous looks and feel
This theme adopts the pure and lucid Reflection image styles to touch its templates up.
The different and stunning look and feel build incredible flipping book for you.
Install quickly and easy to use without any complex assistant software or operations.

Free Trial
View Demo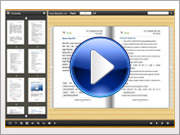 Take a Video Tour>>


FlippingBook Reflection Themes for FlipBook Creator Professional
Reflection is Page-Flip theme packs 3 digital template files, at least save much of your time on building flash flipping e.g. magazine, journal, annual report, brochure, catalogue, any form of digital publications. These fast templates well-established enable you to complete a flipping book just in one minute avoiding many worries about the result not that accessible. You almost couldn't help watch these attractive templates hidden at background to explore the real essence. It makes a difference that Reflection theme is totally free only let you get it more easily and ease your routing workload of PDF to flash magazine conversions. Using a well-built template can have a restorative effect on the incredible popularity from sales of online marketing.
How to install Themes for FlipBook Creator (Pro)?
Reflection Themes Screenshot