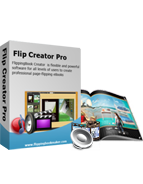 $299

Purer Theme Templates
The Most Powerful Digital Flip Book Authoring Tools
Purer create HTML5 flipping page book support cost-effective productions.
It provides 4 templates which you can apply to the common to build flip rapidly.
The interactive functions and beautiful interface reach to perfect reading experience..
Import with ease and you can un-install it easily.
Free Trial
View Demo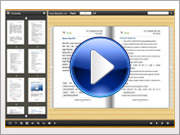 Take a Video Tour>>


FlippingBook Purer Themes for FlipBook Creator Professional
The simple patterns display rich connotations of the world we live in leaving us a wide space to imagine future and make us dream come true. Like the flip book maker theme Purer, it arouses us the insight about the world in our heart and soul.  The clear and pure colors combination or fresh flowers with bubbles scattered, those magic textures become the components of online HTML5 web flip book reading. The flash flip book makes sense on becoming reading full of interests and relaxes. It creates a success of digital publications among Internet either Personal computers, Tablets, even iPhone, and Android devices. To cover the entire Internet, flip book makers and its free themes prospect to good.
How to install Themes for FlipBook Creator (Pro)?
Purer Themes Screenshot