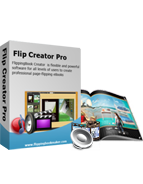 $299

Pluto Theme Templates
The theme Pluto provides marvellous looks and feel
Pluto contains 3 frameworks full of blue color make your flipping papers attractive.
All the functions built-in meets all the reading requirements completely.
All the output types cover amost all the ways to publish and issue.

Free Trial
View Demo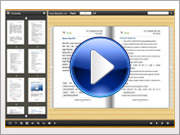 Take a Video Tour>>


FlippingBook Pluto Theme for FlipBook Creator Professional
Pluto is the second-most-massive known dwarf planet in the Solar System and the tenth-most-massive body observed directly orbiting the Sun. It has 5 known moons that means there are 5 satellites orbiting Pluto. It must be very magic if could live in Pluto. Imagine the moons shine light when we are the farthest from it correct. I think they are or were trying to show something. Let's begin the journey exploring Pluto.
In this theme, we are able to use the templates to build digital flipping books for free. Templates in Pluto are an attempt to save your time spending on making flash journals or brochures better theme-related. We editors try to express the understanding on great Pluto. Wish you would like this theme and benefit from it greatly.
How to install Themes for FlipBook Creator (Pro)?
Pluto Theme Screenshot