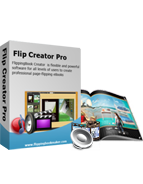 $299

Piano Theme Templates
The Most Powerful Digital Flip Book Authoring Tools
Piano can make flipping catalogs with less time for its integration templates.
The beautiful profile and powerful functions make flipbook practical and amazing.
Each template has a screenshot as reference for your choosing.
Free Trial
View Demo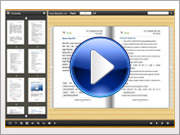 Take a Video Tour>>


FlippingBook Piano Themes for FlipBook Creator Professional
Piano is a theme contains 3 templates fulfilled with art and romantic elements such as keyboard, warm air, petal, etc. They look nice and natural without noisy. It is a fast way to convert sliding PDF or other type of office files to life-like page flipping book for digital publishing. To create flip book from PDF, templates from Piano is the best choice for its close considerate and smart design of out profile both build unique special digital catalog make great progress on attracting perspective clients. More and more people make common file into distinct animated flash flipbook for its powerful visibility and conspicuous consequents of marketing.
How to install Themes for FlipBook Creator (Pro)?
Piano Themes Screenshot