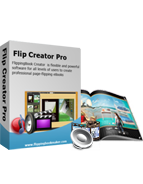 $299

Paradoxical Theme Templates
The theme Paradoxical provides marvellous looks and feel
Paradoxical contains 3 frameworks full of blue color make your flipping papers attractive.
All the functions built-in meets all the reading requirements completely.
All the output types cover amost all the ways to publish and issue.

Free Trial
View Demo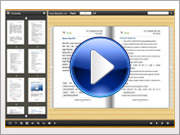 Take a Video Tour>>


FlippingBook Paradoxical Theme for FlipBook Creator Professional
Paradoxical flipping maker theme focuses on creating the most superb digital page-flipping books for you efficiently. It doesn't conflict with apparently neat and deeply practical. Those 3 templates in flipping theme Paradoxical takes you much concepts sounds abstract. If you can be alone with yourself learn to keep well on with yourself? As human being, most of us always would feel lonely simultaneously refuse noisy longing for tranquility. All of our life, we try hard to find a balance point between the lean right and left end. Although sometimes it feels like self-contradictory proposition, we continuously pursue the balance. We take efforts to suppress those bad thoughts going around in our head, however it comes back stronger. We head straight for it and concentrate on it. Just go away! We as human are full of contradiction.

Paradoxical just is a theme help build perfect flipping publications. The peaceful backgrounds and powerful features of digital flipbook make reading more interesting. Wish an enjoyable reading will push those paradoxical repetitive thoughts out of your mind. Besides a happy reading experience will start a magic journey for you finding unknown yourself. Let explore a new world in your mind with the companion of Paradoxical theme templates.
How to install Themes for FlipBook Creator (Pro)?
Paradoxical Theme Screenshot