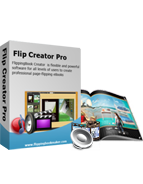 $299

Originality Theme Templates
The Most Powerful Digital Flip Book Authoring Tools
Originality is today theme provides 4 Windows desktop style of template patterns.
Powerful suits of layout and functions complete perfect digital flipping publications.
It can be easily imported in flippagemaker.com series software.
Free Trial
View Demo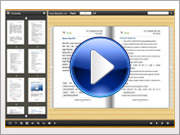 Take a Video Tour>>


FlippingBook Afternoon Themes for FlipBook Creator Professional
Originality theme really is universal gather that collects 4 images close to Windows theme which is similar with computer desktop background. People prefer to use them for their simple and elegant suits.  Almost all the styles of flipping book can be decorated by them for its wide range of usage.  Lay the vivid page-turning E-journal in wonderful patterns will improve the charm so that attracts more attention. Digital catalogs require interesting themes support, you know, an amazing expression is very necessary. This flipping theme will overcome any difficulty from time-consuming templates design and create.
How to install Themes for FlipBook Creator (Pro)?
Originalitity Themes Screenshot