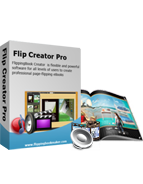 $299

Orange Theme Templates
The theme Orange provides marvellous looks and feel
Orange is a Conciseness style templates collection specializes in building high quality flipping papers.
It is the fastest way to make interactive catalog for publishing online or offline.
It looks fairly ordinary but make big sense on networking sales.

Free Trial
View Demo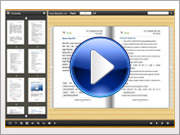 Take a Video Tour>>


FlippingBook Orange Theme for FlipBook Creator Professional
Orange makes 4 flipping frameworks together which allows you to have more choice. A framework is useful. You know it would takes much less time and improve the quality of digital flipping catalogs. Orange is a kind of warm color here we make it background wall. Actually, the conciseness type of templates have originally existed in Alpha Template is a plug-in for flipmakers. The templates in Orange are the conciseness style which space the left panel to posting on what you want others to know. Of course, you can introduce the right flipping papers.  Unbelievable, you can paste many hyperlinks as the entrance to your website.
How to install Themes for FlipBook Creator (Pro)?
Orange Theme Screenshot