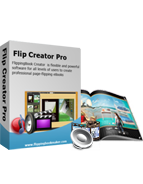 $299

Moonnight Theme Templates
The theme Moonnight provides marvellous looks and feel
Lively Moonnight templates theme builds the most vivid flipping files.
It should be supported by Alpha Templates.
The excellent layout and talent structure make common flipbook more attractive.

Free Trial
View Demo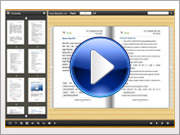 Take a Video Tour>>


FlippingBook Moonnight Theme for FlipBook Creator Professional
Moonnight is a theme of templates entitles you to adopt to build professional flipping papers.  All the 4 templates pertain to the framework of Lively. That is to say, they have the same layout.  No matter which one you like, the import decisive factor is the background image.  Luckly, there are 4 options for your choosing. As the theme name hint, it is close to the scene of moon and night. What if you just have some PDFs need this kind of decoration, it would be the first choice. The attractive template outline will make the plain PDF flipping like a real book with more interactions allowance and less paper abuse. Before use it, Alpha Template should be installed in your system.
How to install Themes for FlipBook Creator (Pro)?
Moonnight Theme Screenshot