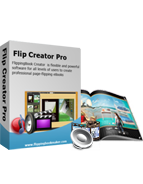 $299

Moment Theme Templates
The Most Powerful Digital Flip Book Authoring Tools
Moment enables you to create HTML5 page-flip book with less time.
It provides 3 templates which you can apply to your common file for free.
Full functions make the reading process of electronic books enjoyable.
Easy loading and unloading.
Free Trial
View Demo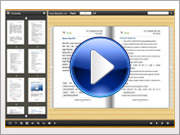 Take a Video Tour>>


FlippingBook Moment Themes for FlipBook Creator Professional
What a beautiful sight! You will sign as that after you get these templates. Today's theme is Moment provides 3 frameworks integrating all suits of electronic reading. They contain search, thumbnail, bookmark, print, social share, Zoom, sound, etc. You never worry about that you haven't inspiration of excellent flipping book creations. All the designs and implement are both realized by our templates. What you should do is import them to your flip page maker and then select one favorite to use directly without payment.  It is a fast way to create perfect digital flip catalog in a short time.
How to install Themes for FlipBook Creator (Pro)?
Moment Themes Screenshot