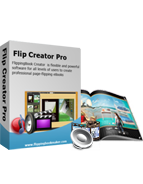 $299

Midnight Theme Templates
The Most Powerful Digital Flip Book Authoring Tools
Midnight enables you to create HTML5 page-flip book with less time.
It provides 4 templates which you can apply to your common file for free.
Rich interactive functions make the reading process of electronic books enjoyable.
Import with ease and you can un-install it easily.
Free Trial
View Demo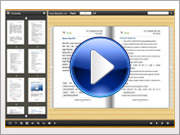 Take a Video Tour>>


FlippingBook Midnight Themes for FlipBook Creator Professional
Midnight is special theme produced by flippagemaker .com. Whether you are in the situation of wondering to express yourself but never know how to start in the midnight. You are still pursuing the dream ever happened in old days. Whether do you feel upset frequently after defeated by reality? Please leave some peaceful space in your deep heart and soul. Try to communicate with yourself alone, you will master how to keep well with and treat well yourself. Midnight is this kind of theme arouses you deep thought about the art of treating yourself well. The Midnight flipping book will explore a easy way to approach to the point of our life.
How to install Themes for FlipBook Creator (Pro)?
Midnight Themes Screenshot