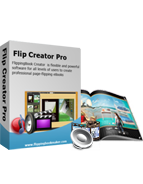 $299

Matinal Theme Templates
The theme Matinal provides marvellous looks and feel
Matinal contains 3 frameworks full of blue color make your flipping papers attractive.
All the functions built-in meets all the reading requirements completely.
All the output types cover amost all the ways to publish and issue.

Free Trial
View Demo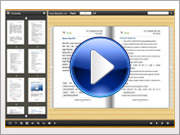 Take a Video Tour>>


FlippingBook Matinal Theme for FlipBook Creator Professional
Matinal themes packed 3 beautiful images in templates to build the unique special style of page-turning magazines for publishing online. The pure and nature pictures would be the best choices to make up Matinal theme. Matinal, is the morning wind, that is, an east wind. In the Morvan Mountains and the center of the Massif Central in France, the matinal often blows for several days, especially in summer, and brings fine weather. This flipping page maker theme Matinal would bring fine page-turn templates for free. With these awful templates, you flipping magazine or catalog will hit the spot of your clients. It helps you win perspective customers from networking.
How to install Themes for FlipBook Creator (Pro)?
Matinal Theme Screenshot