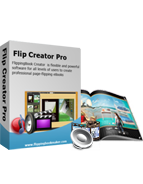 $299

Majestic Theme Templates
The theme Majestic provides marvellous looks and feel
Majestic collect wonderful landscapes and then make them into flash flip templates.
Your books look different from common ones for Majestic amazing digital equipments.
The output book can be uploaded online, transmitted by CD/DVD or other portable devices.

Free Trial
View Demo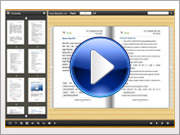 Take a Video Tour>>


FlippingBook Majestic Theme for FlipBook Creator Professional
It is a flash supported theme contains 4 memorable frameworks. They build a theme named Majestic for its subline backgrounds setting off by contrast.  Not only the stunning layout make you scream, but also the powerful and full-sided digital functions includes search, full screen, social share, etc. Every detail makes it more perfect and popular. It must be you good helper when you want to spend less time on making professional and effective catalog for products marketing for online popularizing.
How to install Themes for FlipBook Creator (Pro)?
Majestic Theme Screenshot