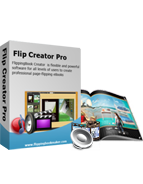 $299

Instant Theme Templates
The theme Instant provides marvellous looks and feel
Instant contains 3 frameworks full of blue color make your flipping papers attractive.
All the functions built-in meets all the reading requirements completely.
All the output types cover amost all the ways to publish and issue.

Free Trial
View Demo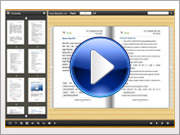 Take a Video Tour>>


FlippingBook Instant Theme for FlipBook Creator Professional
Instant theme uses those photos taken instantly building wonderful templates for flipping PDF conversions. You know, an instant is an infinitesimal moment in time, a moment whose passage is instantaneous. We try our best to provide you unforgettable theme like Instant which both beauty your life and create value. The sceneries in the pictures might be the place you were looking for very much so that you feel happy when sees it. You get much peace for your mind and hardly to be moody.
How to install Themes for FlipBook Creator (Pro)?
Instant Theme Screenshot