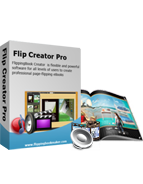 $299

Innocent Theme Templates
The theme Innocent provides refreshed look and feel
Innocent contains 3 flipping paper templates for creating digital catalog.
The powerful functions of interactions make the reading process fulfill fun.
You can easily import these templates to Flip Maker series products for further applying.
Free Trial
View Demo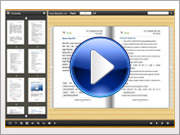 Take a Video Tour>>


FlippingBook Innocent Themes for FlipBook Creator Professional
Innocent means guileless and ingenuous, even absent guilt. This is an innocent theme packages 3 templates aim for building perfect flash flipping books. Following these simple ways, for now though, you can free your hands avoiding spending much time on just building not bad flipping magazine. Innocent theme is a fast way to build the best flipping effect but spend the least time. Innocent theme creates you a wonderful reading life. Lovely cartoons adopted as backgrounds which lead to relaxing atmosphere when open a digital book placed in middle center.

Innocent provides you 3 unparalleled templates. With them your flipping publications can be completed more rapidly and happily.
How to install Themes for FlipBook Creator (Pro)?
Download
Innocent Themes Screenshot