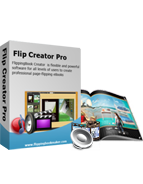 $299

Hyaline Theme Templates
The theme Hyaline provides marvellous looks and feel
Hyaline is a theme includes flash flipbook structures help build book quickly.
It eliminates fatigue which created when reading dead and dull digtal book.
A way to save time and labor for improving work efficiency on complex flash book.
It supports easily load and unload.

Free Trial
View Demo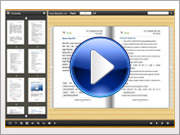 Take a Video Tour>>


FlippingBook Hyaline Theme for FlipBook Creator Professional
Hyaline is a producer for flash flipping publications. It assists Flippagemaker.com series of products complete time-consuming work for digital book's architecture creating. It wastes less time but builds astonishing books for online visiting. It makes a significant contribution to popularizing your products on the networking. The glorious scenery painted on Hyaline theme that will make sense to get a good result after the flash amazing catalog issued. These 4 wonderful flipbook structures capture 4 amazing moments which are suitable for digital book placing and reading. It must be the powerful tool can get spontaneous cheers from the cyber.
How to install Themes for FlipBook Creator (Pro)?
Hyaline Theme Screenshot