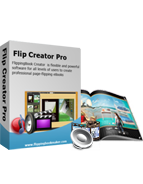 $299

Himawari Theme Templates
The Most Powerful Digital Flip Book Authoring Tools
Himawari enables you to create HTML5 page-flip book with less time.
It provides 3 templates which you can apply to your common file for free.
Rich interactive functions make the reading process of electronic books enjoyable.
Import with ease and you can un-install it easily.
Free Trial
View Demo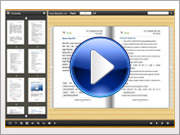 Take a Video Tour>>


FlippingBook Himawari Themes for FlipBook Creator Professional
Himawari is the theme we will introduce immediately. It is worth recommending for its mysterious and surprising patterns. The new introduced effect of optical will touch up the flipping pages to reach to perfection. There are 3 amazing flipping templates in. We select the aesthetic sunflowers images as backgrounds. The flipping pages are not dull any more with the company of those vivid elements. Himarwari will enhance the taste of flipbook itself. It makes you the winner of digital catalog industry.
How to install Themes for FlipBook Creator (Pro)?
Himawari Themes Screenshot