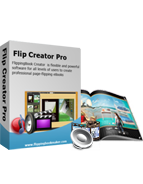 $299

Good Theme Templates
The Most Powerful Digital Flip Book Authoring Tools
Good might be good helper that realizes flipping effect of digtal book.
Save cost but won't sacrifice quality, the amazing output will attract more attention.
Each template has a screenshot as reference for your choosing.
Free Trial
View Demo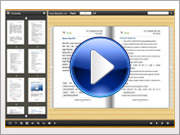 Take a Video Tour>>


FlippingBook Good Themes for FlipBook Creator Professional
Good is a name of theme package 4 templates for create flip book from PDF quickly. The 4 templates each has the unique style charming, lively, magic or fresh which make different styles of flash HTML flipping books for education, commercial, etc. It is wide application that almost all kinds of files can be applied to. The out flash animated page-flip effect and the amazing bottom background will increase the endless charm for the book itself so that more people would like to stay for a long time in order to get more surprise from the excellent page-flip book.
How to install Themes for FlipBook Creator (Pro)?
Good Themes Screenshot