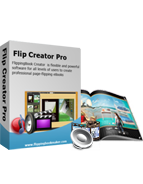 $299

Glow Theme Templates
The theme Glow provides marvellous looks and feel
The theme Glow appoints amazing natural marvels as main constructed element.
Powerful functions include search, zoom, social share, full screen, print, audio, etc.
Install quickly and easy to use without any complex assistant software or operations.

Free Trial
View Demo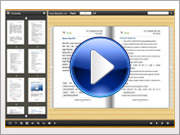 Take a Video Tour>>


FlippingBook Glow Themes for FlipBook Creator Professional
GLOW provides these templates which will impress everyone at the first sight. Glow would help you make wonderful flash flipping books of God-given.  The glowing background pictures introduce the natural miracles in the world where we could see them rarely unless you live in. The rich functions built-in allow you to communicate with others in the same social networks. The several types of output enable you to realize flipbook spreading online or offline rely on your markets. GLOW is a stunning template collection provided for free attracting people like you who hope build flash flip pages in shorter time.
How to install Themes for FlipBook Creator (Pro)?
Glow Themes Screenshot