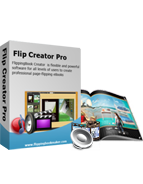 $299

Glimpse Theme Templates
The Most Powerful Digital Flip Book Authoring Tools
Glimpse enables you to create HTML5 page-flip book with less time.
It provides 3 templates which you can apply to your common file for free.
Rich interactive functions make the reading process of electronic books enjoyable.
Import with ease and you can un-install it easily.
Free Trial
View Demo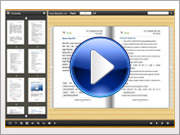 Take a Video Tour>>


FlippingBook Afternoon Themes for FlipBook Creator Professional
Glimpse theme help build flipping books in no time. Have you ever felt this way? Your capacity for finding joy in the most ordinary events seems to deepen each time you live through great sorrow. You can't really know how great is your sense of joy at a baby's birth or your satisfaction at succeeding at a hard job unless you are also deeply aware of anguish of separation and the pain of failure. Today's theme Glimpse provides 3 templates for rapidly imported in flippagemaker.com series of software reduce your workload.
How to install Themes for FlipBook Creator (Pro)?
Glimpse Themes Screenshot