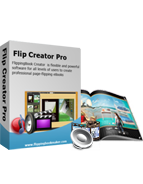 $299

Garden Theme Templates
The theme Garden provides marvellous looks and feel
Garden makes 4 fantacy templates decorate the ordinary office files as flipbooks.
The strong interactive actions allows you to control the flipbook completely.
Easy to import and apply without any other annoying tools supporting.

Free Trial
View Demo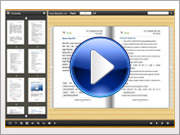 Take a Video Tour>>


FlippingBook Garden Theme for FlipBook Creator Professional
Garden would be your favorite place when you feel anxious or upset. The GARDEN flip theme also comforts you when feel terrible. People prefer to read that kind of book fulfilled with happiness and surprise. GARGEN templates are exactly the kind you will get crush on. With the least time and labor, you just can make the most wonderful flash flipping book in the form of HTML, exe, MAC app, ZIP for email, etc. To popularize among mobile users, you can create mobile version for iPad, iPhone and Android. So that, no matter networking clients or mobile, they all can get your information. You marketing plan reach success soon or later with these powerful flash flip templates help.
How to install Themes for FlipBook Creator (Pro)?
Garden Theme Screenshot