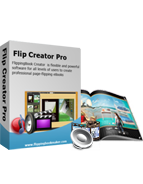 $299

Fire Theme Templates
The Most Powerful Digital Flip Book Authoring Tools
Fire gives you 4 outstanding flipping templates for create flip book from PDF quickly.
The powerful core functions make digital reading interesting and with convenience.
Each template has a screenshot as reference for your choosing.
Free Trial
View Demo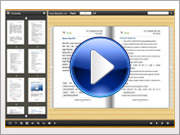 Take a Video Tour>>


FlippingBook Good Themes for FlipBook Creator Professional
Fire flipping theme assembles 4 unusual pictures image that the soul of raging blaze. You never see these kinds of abstract scene that the human and blaze fusing. Only we know that fire disasters always takes sorrow, tears and heart breaking to and we are lost in those economic loss and body pains that keep us from appreciating its uniqueness. In fact, most of fire hazards are caused by artificial miss. How dare we blame on it. This theme File is frankly supported by Flippagemaker.com series of products but it makes you avoid many unnecessary intermediary links when you want to create flip book from PDF, Microsoft Office, etc with little time budget.
How to install Themes for FlipBook Creator (Pro)?
Fire Themes Screenshot