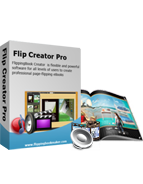 $299

Farmhouse Theme Templates
The Powerful Digital Flip Book Authoring Tool
Farmhouse theme produces magic flipping flash HTML book in one minute.
The built-in tools append practical digital functions make the book afford its attraction.
Import with ease and you can un-install it easily.
Free Trial
View Demo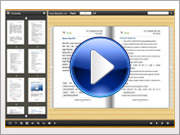 Take a Video Tour>>


FlippingBook Afternoon Themes for FlipBook Creator Professional
Farm especially the kind full of green plants and clear blue sky always arouse a series of dream of better life. The dirty and crowed city life is killing you. Why don't you go out and breathe a real fresh farm air? Although Farmhouse is just a theme for digital publishing for the blooming e-business, it brings 4 pure and innocent images lead heart and soul to return to the original self. Brave to be yourself will always make happiness and optimistic. Farmhouse eases the process of flipping flash HTML book making and catches your heart.
How to install Themes for FlipBook Creator (Pro)?
Farmhouse Themes Screenshot