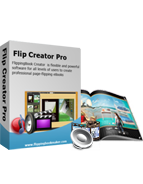 $299

Dreamers Theme Templates
The theme Dreamers provides marvellous looks and feel
Dreamers contains 3 templates help build excellent networking marketing publications.
All the functions built-in meets all the reading requirements completely.
All the output types cover amost all the ways to publish and issue.

Free Trial
View Demo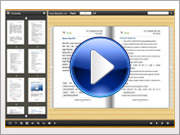 Take a Video Tour>>


FlippingBook Dreamers Theme for FlipBook Creator Professional
Dreamers never lack innovation and enthusiasm achieving their goals. Everyone has dreams no matter it is great or tiny, even antic. We get up earlier and work hard to access to the dreams. Flipping theme Dreamers just hit your spot helps you complete flash flip magazine conversions easier with the deep integration of functions. To be a dreamer, in the long life, try your best to become who you really want to be and what you really desire to do. We attempt to convey you existentialism with the help of Dreamers theme. We insist whatever happens to the dreamers, we always can find our place in our dreams. Have you seen a world you could believe in forever?
How to install Themes for FlipBook Creator (Pro)?
Dreamers Theme Screenshot