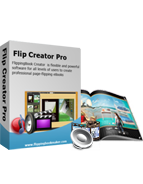 $299

Deepness Theme Templates
The theme Deepness provides marvellous looks and feel
Deepness contains 3 frameworks full of blue color make your flipping papers attractive.
All the functions built-in meets all the reading requirements completely.
All the output types cover amost all the ways to publish and issue.

Free Trial
View Demo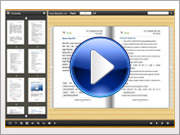 Take a Video Tour>>


FlippingBook Deepness Theme for FlipBook Creator Professional
Deepness theme is specific for flipping page PDF conversions. There are 3 power templates in Deepness. With import in flippagemaker.com series of software, you can build beautiful flipping flash book, brochure, magazine, booklet, etc any forms publications for publishing online or share offline. Your mind achieve to certain deepness, you would think about the coming questions standing from different angles never act as a baby. You might prefer reflection to activity even tend to be unsociable to access to greater spiritual development. That would be the source of really deep thoughts. Also it is what the Deepness theme wants to express.
How to install Themes for FlipBook Creator (Pro)?
Deepness Theme Screenshot