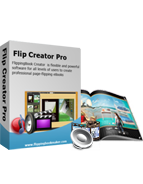 Deep Themes
The theme Deep for Digital Product Catalog
The deep seabed world cover the magic color for your flipping papers.
You can import all the DEEP templates in FlipBook Creator (Pro) for free.
It is the plug-in can be imported easily.
Download
View Demo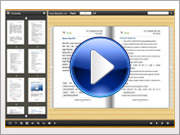 View Demo >>


Free Theme of Templates for FlipBook Creator (Professional) & Enables you build artistic Style Digital Product Catalog
Deep is a flipping framework collection that contains 4 beautiful templates. It is the easiest way to build professional flipping papers with less time. It is needless you create full-functional templates step by step. Deep regards to the blue deep sea which allows you to appreciate many kinds of pretty fishes living in the mysterious seabed. No matter what kinds of flash book, once you apply it to, the flipping book look suitable and harmonious. You can get rid of the time-consuming working by adopt DEEP.  
How to install Themes for FlipBook Creator (Pro)?
Deep Theme Screenshot