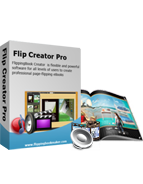 $299

Country Theme Templates
The Most Powerful Digital Flip Book Authoring Tools
Country theme fresh and elegant is a all-in-one collection for digital catalogs.
The integral functions and frames structure each template can be a standalone flipbook.
Each template has a screenshot as reference for your choosing.
Free Trial
View Demo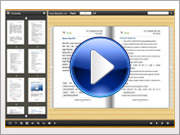 Take a Video Tour>>


FlippingBook Country Themes for FlipBook Creator Professional
Country theme improves the stature of the routing digital books or catalogs. It makes the plain reading on computer or mobile devices the process of interesting and happiness. If you advocate realistic experience of book reading, Country meets all your needs absolutely about frames, texture and sounds. It is a fast tool integrates all the functions and style elements as a whole. It is worthy of all-in-one module of flip page makers series. To create flip book from PDF with saving time and vigor, Country easily access all your needs for building a amazing flipping page papers which breaking the tradition.  
How to install Themes for FlipBook Creator (Pro)?
Country Themes Screenshot