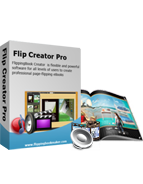 Coral Theme Templates
The theme Coral provides warm and comfortable flipping catalog templates.
Coral shows you marverous and beautiful corals in seabed make flipbook interesting..
It packed 4 frameworks help you design unforgetable flipbook immediately.
Support import in Flipmakers series products and apply to any office file with ease.

Download
View Demo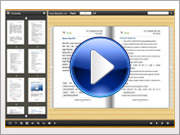 View Demo >>


Free Theme Coral Templates for FlipBook Creator (Professional) make professional online brochure or catalog
Coral are widely distributed on seabed colorful and marvelous. It inspires many artist create lots of works. The various kinds of Coral always attract deeply your eyes for you will think it is the masterpiece by saint. It is one tiny part of our earth which makes life more wonderful. Here Coral is the Flipping theme provides 4 templates that enable you to make flash and HTML form of flipping book for e-commerce or new book prompt, etc. No matter what purpose you have, you can realize with this theme for publishing through HTML, FLASH, ZIP, EXE, APP, etc. It also covers almost all the smart phones such as iPhone, Android. The iPad or Android tablets both support view our flipping book if you just create mobile version.
How to install Themes for FlipBook Creator (Pro)?
Coral Themes Screenshot