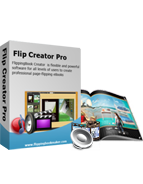 $299

Clear Theme Templates
The theme Clear provides marvellous looks and feel
CLEAR helps you build unforgettable flipping papers in the shortest time.
The innovative templates' appearance impresses the clients at the first sight.
Install quickly and easy to use with the help of FlipBook Creator (Pro) and Alpha templates.

Free Trial
View Demo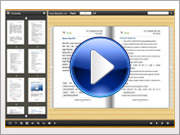 Take a Video Tour>>


FlippingBook Clear Themes for FlipBook Creator Professional
CLEAR is a theme provides 4 templates which can speed up flipping HTML5 books building. It is the considerate package that makes you spend too much time on designing attractive flash flipping papers. You don't have to install any assistant plug-in. In fact the template itself is plug-and-play. Just import them to FlipBook Creator (Pro), and then you can select anyone and apply. Within several seconds, a perfect designed flipping paper born. Next, there are so many way to distribute them waiting for your selection.
How to install Themes for FlipBook Creator (Pro)?
Clear Themes Screenshot