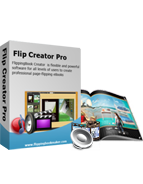 $299

Butterfly Theme Templates
The theme Butterfly provides marvellous looks and feel
Butterfly packages 3 Singleflip type of flipping frameworks improve the work efficiency.
Rich and all-sided digital functions make glorious reading experience.
The speiclal single page show make screen displays only one page once.

Free Trial
View Demo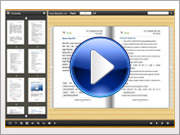 Take a Video Tour>>


FlippingBook Butterfly Theme for FlipBook Creator Professional
Butterfly is today's theme includes 3 single-page flipping frameworks specific for flippagemaker.com series of software. The whole flash book panel only shows a single page not 2 pages side by side different from the previous templates. These templates make wide pages filled almost fully in the entire screen. With lovely beautiful background as decorate, your PDF catalog will become more than a charming paper style book. There are quite powerful functions which you never found a paper book can access to such as search, share, full screen, bookmarks, etc. Singleflip template requires the support from Alpha Templates.
How to install Themes for FlipBook Creator (Pro)?
Butterfly Theme Screenshot