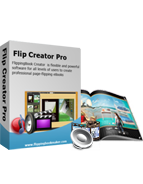 $299

Brisk Theme Templates
The theme Brisk provides marvellous looks and feel
Brisk contains 3 templates help build excellent networking marketing publications.
All the functions built-in meets all the reading requirements completely.
All the output types cover amost all the ways to publish and issue.

Free Trial
View Demo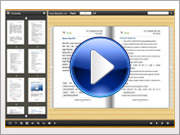 Take a Video Tour>>


FlippingBook Brisk Theme for FlipBook Creator Professional
Brisk theme belongs to flippagemaker.com provides you 3 amazing templates. The theme is made in an engaging and enjoyable style designed to easily put into effect. The templates in Brisk theme exclusively are available for you who has used our flip page maker series software. This is not a theme of tips and tricks – although it contains some easy to implement strategies – rather it aims to cultivate a deeper understanding of beautiful electronic publications. Brisk theme templates are suitable for diverse books. Any PDF file can be converted to flash flipping page book with flippagemaker.com series of products. The flipbooks style is brilliant fit and is a pleasure to read. The straightforward templates help a lot and are in favor of building popular digital flash flipbook real and accessible.
How to install Themes for FlipBook Creator (Pro)?
Brisk Theme Screenshot