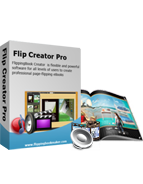 $299

Blue Theme Templates
The theme Blue provides marvellous looks and feel
Blue contain 4 Conciseness style of templates facilitate building brief and practical flipping catalogs.
It allows you print the image or text brand watermark for marketing promtion.
You have to install Alpha Templates 1.0.0.

Free Trial
View Demo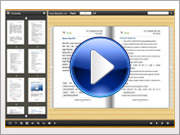 Take a Video Tour>>


FlippingBook Blue Themes for FlipBook Creator Professional
Blue is the templates collection of Conciseness which includes 4 kinds of blue patterns. The flipping paper is placed on the right that spares much space to hold the information what you want the readers to read. You can edit the information and list items on the left area. As you see, at the top-left and bottom there are our brand image and text watermark. Of course you can replace them with your own. These conciseness templates are brief but clear. Especially the left design of information showing is so considerate that helps you make marketing prompt effectively. If you like this style of flipping catalog, try it first. More detailed, please refer to Alpha Templates 1.0.0.
How to install Themes for FlipBook Creator (Pro)?
Blue Themes Screenshot